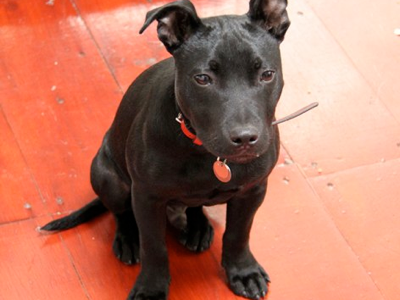 Dear Geoff,
 Thank you for your kind words and I am glad that I brought you that ray of sunshine, on an otherwise gray news morning.
I've received many emails of support and coupled with the photographic evidence my friends are conceding that I did not just dream it, I won it! Needless to say time heals and the battle with self doubt is being won. Chasing leaves has helped and carrying sticks has always been a comfort in times of stress. It wasn't really the fame, I wanted to connect with my family. It was a way of being seen. You see I was a rescue dog, abandoned by a callous Bill Sykes-like owner, left in a box with 3 other siblings outside a cold, rainy, wind beaten, police siren Battersea and, not unlike Oliver I decided then that I wanted more. Fame was a brief but heady intoxication: I will quaff it again! So, er, actually it was the fame.
I will continue to read your esteemed journal, but I do feel there should be more articles about canines and canine issues, maybe a weekly slot for a dog's eye view of the human world, and, as we dogs know, owners can be easily manipulated by puppy eyes… and it could increase sales. Dogs are not just for last week's news but for life.
I include a snap from my early weeks, try and resist those eyes!
all the best
Ponta
Staffie, dilettante and chewer of leads