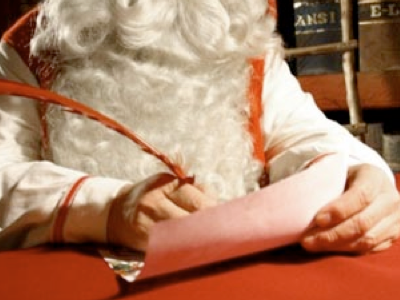 Hi Ponta, I want to wish you A Merry Christmas and A Happy New Year. Best greetings from Finland. We have a lot of snow here and I really enjoy it! By the way I like your blog.
Your friend from Finland, Lulu
Well, I say,  I really am international! Lulu (she's now featured on my friend's page), is from Finland which is at the top of the world and populated by creatures called Moomins, lots of Santa's little helpers, Elves, has reindeer,  lots of snow and a big jolly bearded chap lives there called Mr Claus who gives presents to everyone. Best regards to Santa and all the forest and snow people in Finland!
I hope Santa got my letter about the snow in England and the shortage of bones and treats….