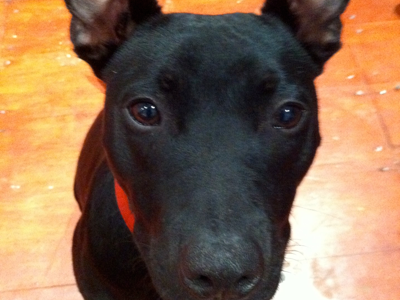 Haven't been feeling too well recently. The humans have taken a bit long to notice. I've been limping and they spend many days wondering which leg it is. All this talk of Staffies being indestructable isn't true. My leg hurts and I had been licking it but it hasn't got better.
So they took me to that nice vets in Hampstead and at last someone understood (new vet, she was very nice). I've got to bed rest for 3 days and then only walk on lead for the next seven days. I've even got medication.
Unfortunately this means I won't be able to see Suzie.