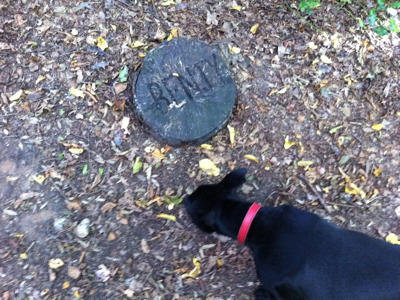 Today is September the 11th and there seems to be a lot of news about some fanatic, far, far, away, who wants to burn books (chewing books I get, they taste great, especially the long words…. destroying books? No!).
When will the fun be put back into fundamentalism?
I was walking in Highgate woods and found a small area devoted to dogs.
Where is Benjy now?